Welcome to the Village of Avon, New York's website ...
Our website will furnish you with up-to-the-minute, easy-to-find information on Village services and programs.
Please explore all we have to offer!
HOUSEHOLD HAZARDOUS WASTE / PHARMACEUTICAL COLLECTION
Saturday, September 16, 2017
9 am to 2 pm
Mt. Morris, NY
APPOINTMENTS REQUIRED
Village of Avon's Driving Park
The Avon Driving Park which contains hundreds of ash trees has been invaded by the emerald ash borer (EAB). This is an invasive insect that attacks only ash trees. Most trees die within 2 to 4 years of being infested. The Village with the advice of DEC foresters have taken the proactive step to dealing with this significant natural disaster by removing the ash trees. The removal commenced in January. This will be followed up with a planting program that will bring a greater variety of tree species to this park. While this insect will change the park for the near term; in the long term the natural environment will be enhanced. If you have any questions please call the Village Office at 226-8118.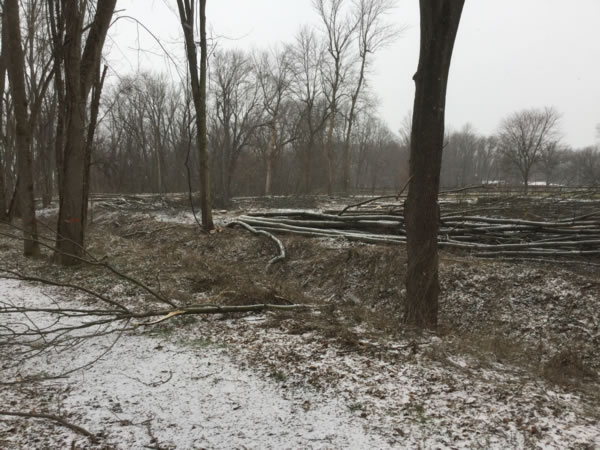 INFORMATION ON RECENT FLOODING
WITHIN THE VILLAGE

Representatives from Senator Schumer's office and Senator Gallivan's office are available to talk with residents and help them with their water damage.
Annie Chwiecko, Community Representative from Senator Patrick Gallivan's Office – chwiecko@nysenate.gov
Chris Zeltmann, Community Representative from Senator Charles Schumer's Office – chris_zeltmann@schumer.senate.gov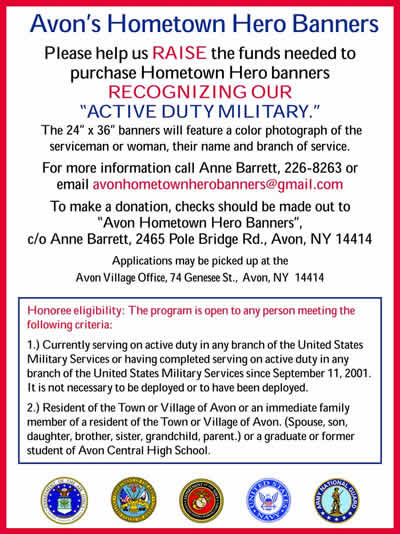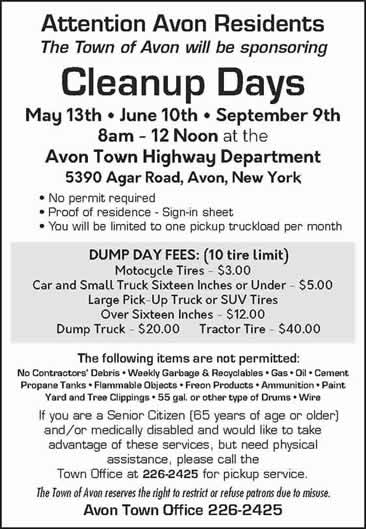 Village of Avon
Community Forum Summary
THE ERIE-ATTICA TRAIL BRIDGE
LINKING THE VILLAGE TO THE GREENWAY
Click here for pictures of the ribbon cutting
AVON POLICE
This is to remind the Village of Avon residents that GOLF CARTS cannot be operated on any public highway or Avon Central School property without meeting New York State Vehicle & Traffic regulations.
Chief Gary Benedict, Jr.
Village of Avon Police Department
585-226-3720
NOTE
The Village of Avon Police Department would like to remind drivers that New York State Law requires vehicles to yield to pedestrians that are in the crosswalk.
Gary Benedict, Jr.
Chief of Police
REMINDER
The Village of Avon Police Department asks that for your protection, PLEASE lock your cars and house at all times.
AVON POLICE
Starting immediately, due to concerns raised by the Village of Avon residents at a recent community meeting, the Avon Police Department will be increasing its presence at identified traffic areas located within the village. This increased presence may involve the issuing of traffic summons.
Chief Gary Benedict, Jr.
Village of Avon Police Department
585-226-3720
The book "50 Beautiful Deer-Resistant Plants" by Ruth Rogers Clausen is available at the Avon Library.